Supporters of the Constitution Pipeline are using social media to tell their stories, sharing why New Yorkers can't wait for the jobs, tax savings and the economic opportunities that will be created by the $900 million infrastructure project.
The more than 20 videos on the Constitution Pipeline YouTube channel represent a small sample of the voices of local New Yorkers who recognize the importance of natural gas and the benefits that new pipeline infrastructure can deliver to the Southern Tier.
Some of those local voices include:
Mark Holbrook, Otego, NY

"The most important thing to me is family and I'd love to have the opportunity for my kids to have the opportunity to grow up here where I grew up. The basic factor always comes down to employment and good jobs. While everyone else is moving away to get the good jobs, it would sure be nice to have a project like the Constitution Pipeline to come through so we can have higher paying jobs in this area."
https://www.youtube.com/watch?v=Swxuq_LvVLo
Carolyn Price, Town Supervisor, Windsor, NY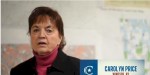 "There are several long term benefits, and of course the largest is taxes. The gas companies pay a substantial amount of taxes to the town of Windsor. Those gas companies paid 15.85 percent of the town of Windsor's taxes. Those are taxes that the local property owners didn't have to pay."
https://www.youtube.com/watch?v=lYsd6DyzVMg
Daniel Reynolds, Endicott, NY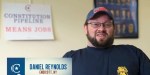 "The Constitution Pipeline means jobs for a lot of individuals; infrastructure for cities, towns, communities, businesses and schools; tax savings for a lot of those communities, but it also means heating savings…I want work local. If we lose jobs locally, it doesn't just affect the workers, it affects their whole families. A lot of families need this Constitution Pipeline to go through." https://www.youtube.com/watch?v=e1TBgsd87_Y
Anna Marie Lusins, Oneonta, NY

"Right now we need natural gas and our communities need natural gas. In supporting Constitution Pipeline I am supporting economic growth in Otsego County and the Southern Tier. The Constitution Pipeline will bring in much needed new industry."
https://www.youtube.com/watch?v=YF7g6aHrcAU
In addition, the Constitution Community Benefits YouTube Channel features one dozen stories from community members who have benefitted from the Constitution Community Grant program.
The Constitution Pipeline project involves the construction and operation of approximately 125 miles of 30-inch-diameter pipeline from natural gas supply areas in northeast Pennsylvania and connecting with existing transmission pipelines in Schoharie County, N.Y. Construction of the project is estimated to directly and indirectly support 2,400 jobs and generate $130 million in labor income for the region. Once in service, the pipeline will deliver enough natural gas to serve approximately 3 million U.S. homes.
Once complete, the pipeline will immediately become a key piece of natural gas pipeline infrastructure in the Northeast, creating an important connection between consumers and reliable supplies of clean, affordable natural gas. Constitution will help address pipeline infrastructure issues that have exposed New England and New York consumers to high natural gas prices and, significantly higher electric-generation costs.
In addition to serving markets in New England and New York City, Constitution Pipeline and Leatherstocking Gas Company, LLC have announced plans to install four delivery taps along Constitution's proposed route to facilitate local natural gas service to homes and businesses in southern New York and northern Pennsylvania. The company anticipates that, once operational, the Constitution Pipeline's economic impact is anticipated to result in more than $13 million in annual property tax revenue to localities and school districts.